template : home
Now Offering Beginning/Intermediate Voice, Jazz Voice, Music Theory, and Songwriting Rhinebeck School of Music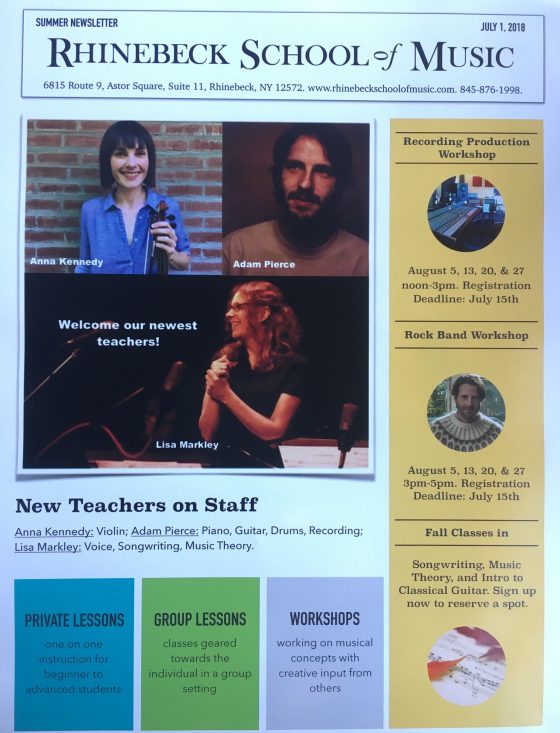 I am thrilled to be part of the teaching roster at Rhinebeck School of Music in Rhinebeck, New York.
They already have plenty of piano and guitar teachers, so I will be focusing on my very specific skills in Jazz Voice, Composition/Arranging, Improvisation, Songwriting, and Music Theory.
Are you a singer who wishes to improve your reading skills?
Do you need help getting charts together for your band?
Do you want to write songs, but don't know where to begin?
Are you a singer wishing to accompany yourself on piano or guitar?
Do you wish you could improvise, but don't know where to begin?
Contact them at rhinebeckschoolormusic.com, find me on the "teacher page", and sign up.

"The Markley & Balmer CD is sublime– & as you know, I don't have much patience for either covers OR standards." –Mathew Finch, KUMN "The Tuck and Patti of the songwriter world" — Tom Prasada-Rao Bruce and I are thrilled to hit the road this summer with our new cd, "Standards & Covers".  It's American […]